Ronaldinho claims that the talent within Lionel Messi was apparent from day one. Barcelona have been lucky enough to enjoy the services of great players like Ronaldinho and Lionel Messi in succession.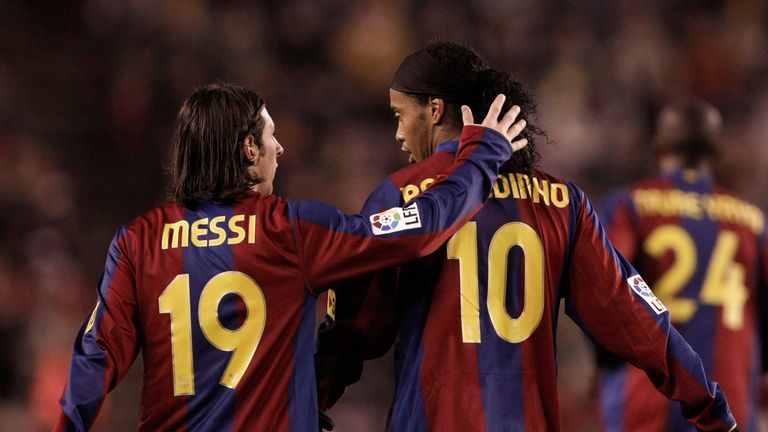 While Ronaldinho was on his way out, the club witnessed Messi emerging from the youth team. It was straightaway apparent that the young Argentine was going to be something special, but few would have imagined him to go on and emulate worldwide successes in the last couple of years. Messi is even regarded at a level of Diego Maradona or Pele due to his achievements in the game.
While Ronaldinho would also have been capable of achieving the same heights given his astronomical talent, he has not been able to provide the same kind of application as Messi. Ronaldinho has targeted more on enjoying his life whereas Messi has put a lot of dedication into making him even better and keeping him in the best possible shape.